These cells are arranged in two layers, express stem markers, and may hold the key for increasing the regenerative capacity of the corneal endothelium.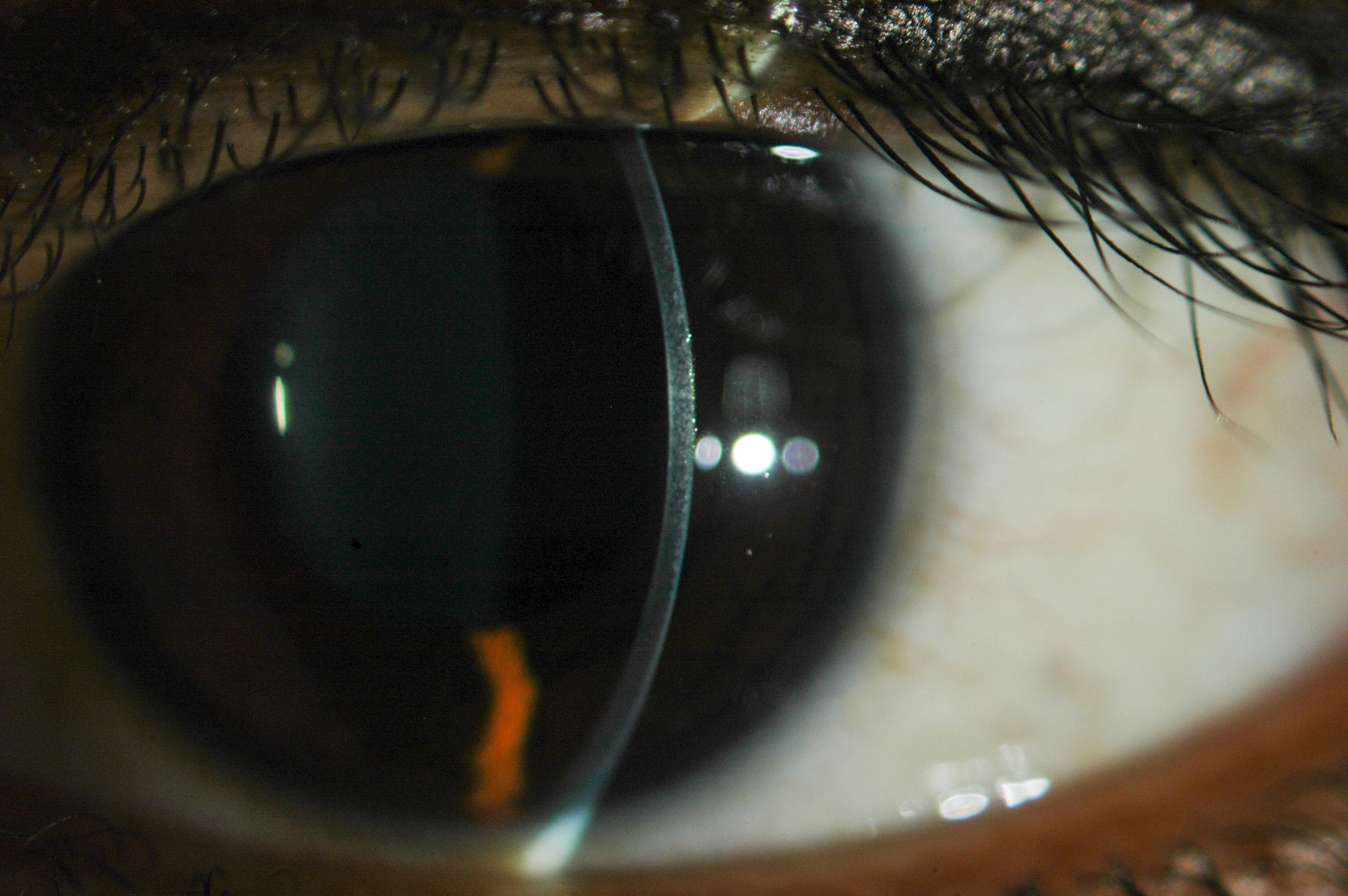 The five layers of the cornea can be seen from an optic section via biomicroscopy. (E. Wiessner, 2014. Source via CC 2.0)
The corneal endothelium (CE) is a single layer of cells in the posterior cornea that are important for maintaining corneal transparency. The hexagonal cells in this layer continuously and actively transport ions from the corneal stroma to the aqueous humor. The CE terminates at Schwalbe's line in the periphery, in which there is a transitional zone (TZ) that doesn't have either CE cells or trabecular meshwork (TM) fibers.
The CE has very limited regenerative capacity, and the cells are gradually lost through ageing, traumatic damage, or any injury. Research in this field has focused on finding CE stem cells or on culturing them for later transplant. Progenitor cells have been observed in the corneal periphery and have been shown to have proliferative potential.
In this study, the human TZ tissue was characterized using stem cell marker expression, along with electron microscopy. Clinical-grade cadaveric corneas were obtained from 47 donors and were analyzed.
Results showed the following:
The average TZ width was at 191 ± 50 μm, and it was mostly narrowed in the nasal quadrant.

The inner TZ has an exclusive expression of stem/progenitor markers.
Under EM, in the superficial stroma of the TZ, the cells were packed loosely and with many interstitial spaces. The outer TZ stroma has a more condensed extracellular matrix.
The authors concluded with further directions, including the standardization of harvesting the viable TZ cells for establishing primary culture, as well as exploring with functional assays if TZ progenitor cells can function as those in the mature endothelium.
Yam, G., Seah, X., Yusoff, N., Setiawan, M., Wahlig, S., & Htoon, H. et al. (2019). Characterization of Human Transition Zone Reveals a Putative Progenitor-Enriched Niche of Corneal Endothelium. Cells, 8(10), 1244. doi: 10.3390/cells8101244