Patients still prefer their doctors to wear formal attire with a white coat.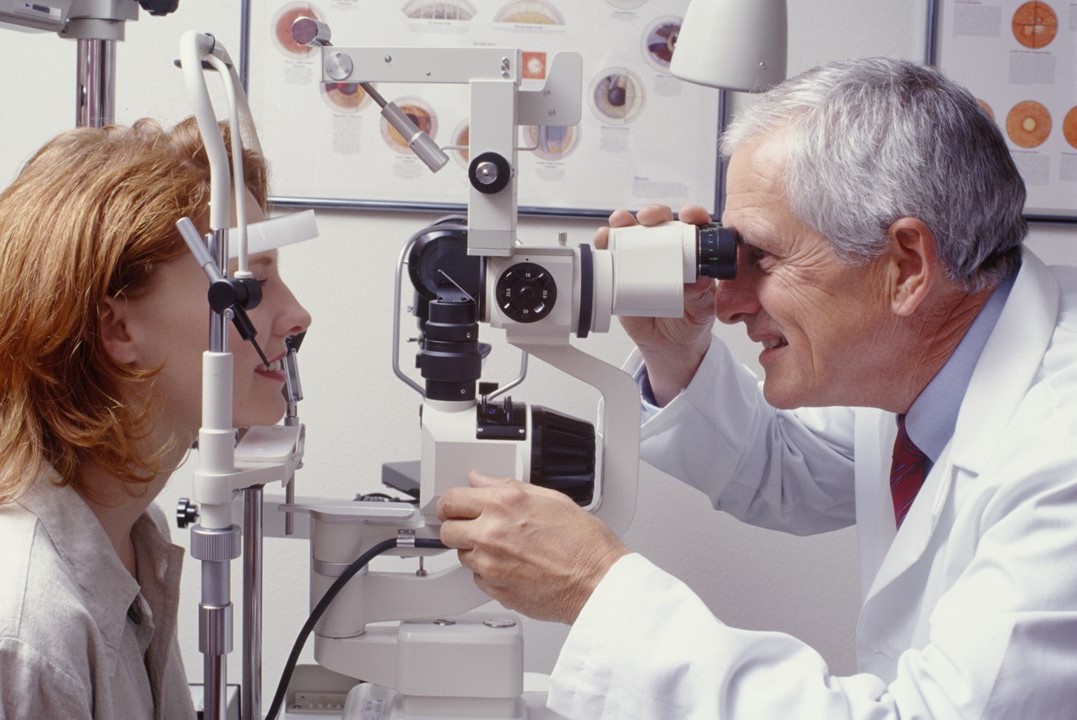 An ophthalmologist doing a slit-lamp examination on his patient.
Patient satisfaction about the care they have received is linked to their compliance with treatment and follow-up and, consequently, to improved outcomes. In other specialties, physician attire has been shown to influence patient satisfaction. This study therefore aimed to evaluate patient preferences in physician attire in ophthalmic practices.
In this survey-based, cohort study, a total of 1, 297 questionnaires were completed over a period of 17 months by patients consulting in 2 private and 2 academic ophthalmology practices. More than half of the participants (62.9%) rated physician attire as important; this was more evident in private practice clinics.
Majority of patients preferred overall a formal attire with a white coat compared to casual, formal and business attire. Compared to this top preference, physicians wearing only scrubs appeared less knowledgeable and trustworthy. As was hypothesized, patients preferred surgeons and doctors in emergency rooms to be in scrubs.
This study was limited in that the physicians shown in pictures during the survey were young, Caucasian and lean. Although standardizing for research purposes, it neglects other factors such as race and body habitus, both of which may still influence perceptions regarding physician competence.
Despite this limitation, this has so far been the largest study to date that has analyzed the influence of physician attire on patient satisfaction in ophthalmology clinics. The findings of this study has been therefore suggested in recommending dress codes in clinics to maximize patient satisfaction and to ensure that physicians convey their professionalism.
De Lott, L., Panarelli, J., Samimi, D., Petrilli, C., Snyder, A., & Kuhn, L. et al. (2019). Patient Preferences for Physician Attire in Ophthalmology Practices. Journal of Academic Ophthalmology, 11(01), e36-e42. doi: 10.1055/s-0039-1688913