Serum from blood extracted can be used to make autologous tears, which are used to treat ocular surface disorders.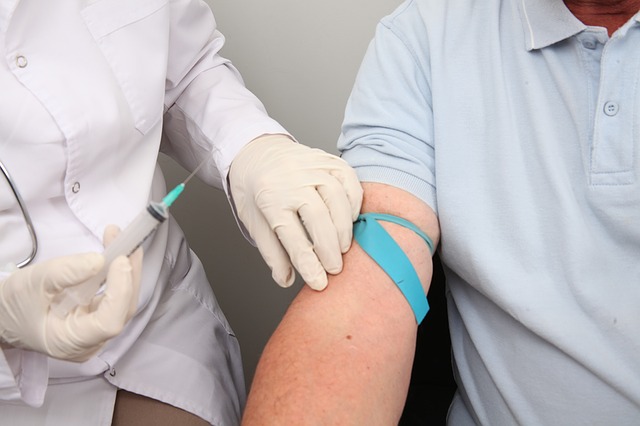 Autologous serum tears are isolated from blood extracted and must be subject to microbiological tests and sterility measures to ensure it can be safely used for the eye. It mimics tears in terms of pH and cytokines.
Contact lens (CL) overuse is one of the most commonly overlooked causes of limbal stem cell deficiency (LSCD). Patients frequently present with eye irritation and ocular discomfort. On examination, there may be corneal epithelial defects, and in later stages scarring, conjunctivalization, and opacities.
This study was a case series of 20 eyes diagnosed to be at a severe stage of CL-induced LSCD. The objective was to evaluate the effect of autologous serum (AS) drops on advanced CL-induced LSCD.
These patients had a median VA of 10/200 at presentation, with neovascularization appearing in half of the eyes. The average duration of use of soft CLs was 15.6 years, with 10 hours or more of daily use.
All of the patients were instructed to discontinue SCL use, and aggressive treatment with autologous serum tears was started. AS drops were instilled every hour when awake for at least 2 weeks, and then at least 4 times a day subsequently.
Results showed that the signs and symptoms of LSCD stabilized within 2 weeks and resolved in all of the eyes at 8 weeks. None of the patients had any adverse reactions, such as infections or immune responses, with AS tears. None of them also required further surgical intervention as part of their management plan.
In conclusion, this study showed that CL-induced LSCD must be diagnosed early and can be treated towards resolution with the use of autologous serum tears.
Yeh, S., Chu, T., Cheng, H., Wu, C., & Tsao, Y. (2020). The Use of Autologous Serum to Reverse Severe Contact Lens-induced Limbal Stem Cell Deficiency. Cornea, 1. doi: 10.1097/ico.0000000000002264