With this new modality, a greater view of the retina is available.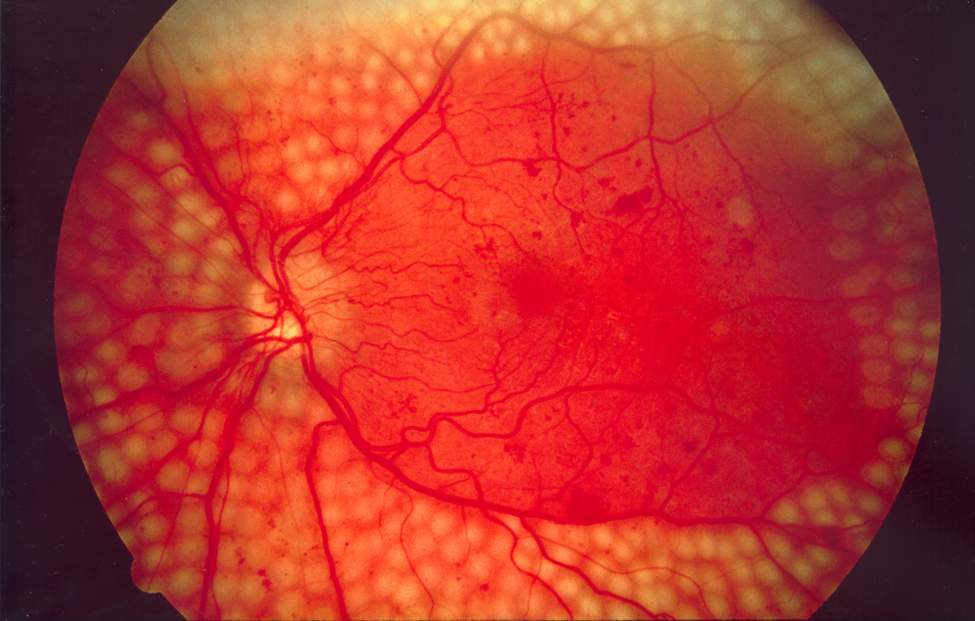 Laser surgery is used for diabetic retinopathy. (Image source)
One of the common complications in patients who have diabetes is ophthalmologic (concern the eye). Called diabetic retinopathy, it can present with symptoms such as sudden or progressive blurring and distortion of central vision, a sudden burst of floaters and flashes due to retinal detachment, or it can present only mildly or with no symptoms. In diabetic retinopathy, the blood vessels supplying the retina become compromised; they can become leaky, resulting in macular edema, and they can also spout new blood vessels in a process called neovascularization. These new blood vessels are fragile and can bleed, resulting in retinal and vitreous hemorrhage.
Although treatable via surgery, vitreous hemorrhage can cause fibrosis and vitreous contraction, leading to tractional retinal detachment. There have been risk factors identified for occurrence ofvitreous hemorrhage, but these rely on clinical examination and 2-dimensional imaging of the retina.
Recent advances in optical coherence tomography (OCT), particularly in widening the field of view, have made possible viewing not only the posterior pole but mid-periphery. This, in combination with angiography, can allow ophthalmologists to better analyze existing neovascularization with relation to the surrounding tissues.
In this prospective, observational study, 55 eyes from 45 adult patients with proliferative diabetic retinopathy and no previous history of vitreous hemorrhages were followed up for at least 3 months. These patients underwent widefield swept-source OCT angiography, and the images obtained were evaluated independently by 2 graders.
Over the follow-up period of a median of 363 days (almost 1 year), 13 of the 55 eyes (24%) had vitreous hemorrhage. Extensive neovascularizations, defined as covering an area of over 4 disc diameters was significantly associated with the occurrence of hemorrhage. Another significant factor were forward neovascularizations, defined by those that cross the posterior hyaloid and project into the vitreous. Both of these were also associated with time to development of vitreous hemorrhage.
Although this study is limited by a small sample size and a short follow-up period, it sets a benchmark for prognostic imaging markers for vitreous hemorrhage in patients with diabetic retinopathy. Further studies are necessary to develop predictive models and risk scoring models to help clinicians personalize follow-up and treatment plans of affected patients.
Cui, Y., Zhu, Y., Lu, E., Le, R., Laíns, I., & Katz, R. et al. (2021). Widefield Swept-Source OCT Angiography Metrics Associated with the Development of Diabetic Vitreous Hemorrhage. Ophthalmology, 128(9), 1312-1324. doi: 10.1016/j.ophtha.2021.02.020