A large retrospective study seeks to analyze if there is evidence for the current practices opined by ophthalmologists.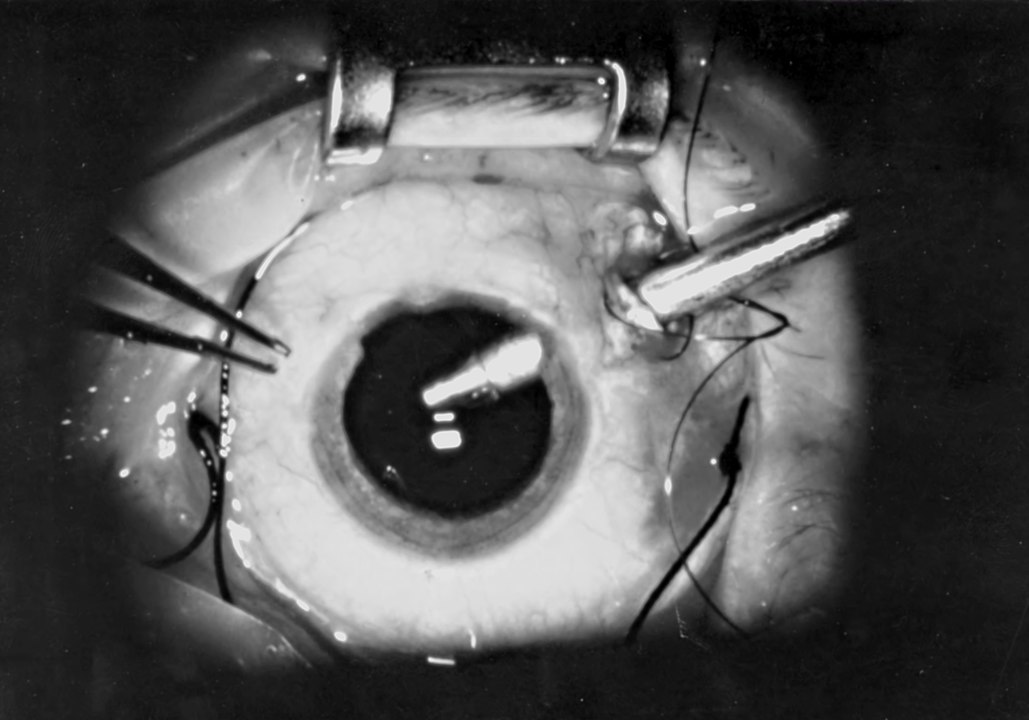 A snapshot of what happens during vitrectomy surgery, in which the gel-like substance in the posterior chamber of the eye is removed to better access the retina.
Primary rhegmatogenous retinal detachent (RRD) is mostly treated today with pars plana vitrectomy (PPV), in contrast to the previously recommended scleral buckle (SB) intervention. It is popular opinion that SB is better for phakic patients (and younger patients <40 years old) and PPV for pseudophakic patients. A combination of both procedures has been reported to show excellent outcomes. However, there is lack of strong evidence supporting the superiority of one treatment over another.
In this multicenter, retrospective, interventional cohort study, data was gathered on all patients with RRD in 2015, all of which had >90 days of follow-up. This paper focused on the analysis of the subset of patients who were phakic and had moderately complex RRD. The main outcome measure was single surgery anatomic success (SSAS) or retinal attachment with no other surgery within 90 days. The secondary outcome measure was visual acuity.
Results showed that to achieve SSAS, the use of scleral buckles (91.7% in patients) or combined PPV/SB treatment (91.2%) were significantly superior to PPV (83.1%). Patients who underwent SB also had significantly better visual acuity, after controlling for cataract incidence.
The study therefore concluded that for phakic patients with moderately complex primary RRDs, SB has been demonstrated to have the best outcomes.
Ryan, E., Ryan, C., Forbes, N., Yonekawa, Y., Wagley, S., & Mittra, R. et al. (2020). Primary Retinal Detachment Outcomes Study Report Number 2. Ophthalmology. https://doi.org/10.1016/j.ophtha.2020.03.007