Computed tomography scan remains to be the most practical initial imaging to undertake in patients presenting with an open globe.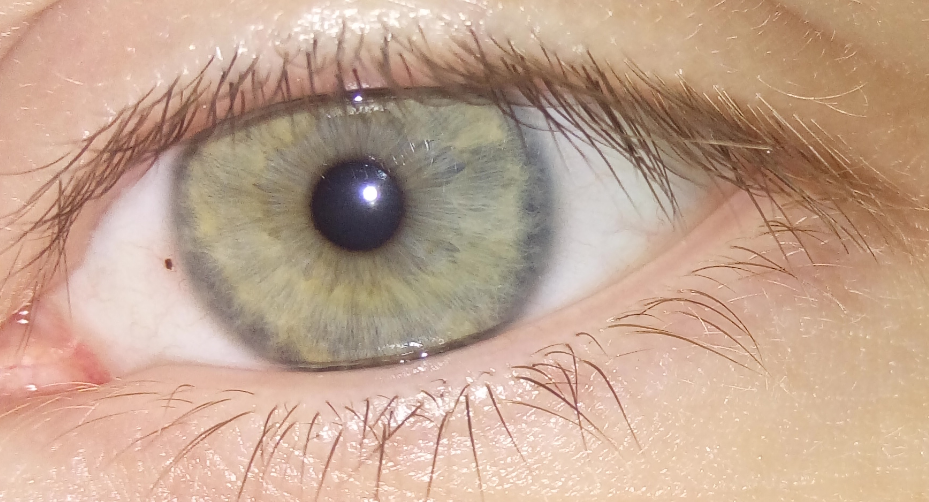 Note the foreign body in this person's cornea, next to the iris. (Source)
Ocular trauma is one of the few eye emergencies that exist. Most patients are aged 29-38 years, and hammering is the most common mechanism of injury. When the trauma to the eye results in an open globe, up to 40% can be associated with intraocular foreign bodies (IOFB).
Because of the limitations in clinical history and eye examination, radiographic imaging is often warranted to make sure no IOFB is remaining inside the eye. This is most important for the posterior segment of the eye, for which consequences for a retained foreign body are more grave. Metal is the most common type of IOFB, with the greatest diameter usually smaller than 3 mm.
The following recommendations were made by the authors of this systematic review.
A computed tomography (CT) scan is the best first radiographic imaging to obtain.

Magnetic resonance imaging (MRI) and ultrasound imaging are best used as an adjunct.
In countries with less resources, ultrasound may be better first-line.
MRI should be used if there is high suspicion of a remaining IOFB, especially with the CT scan negative.
Plain radiographs are of little value.
Choosing an imaging procedure remains to be based on the clinician's acumen, taking into consideration the risk of radiation, delaying ocular surgery and the progression of possible ocular damage.
Rong, A., Fan, K., Golshani, B., Bobinski, M., McGahan, J., & Eliott, D. et al. (2019). Multimodal imaging features of intraocular foreign bodies. Seminars in Ophthalmology, 1-15. doi: 10.1080/08820538.2019.1674894